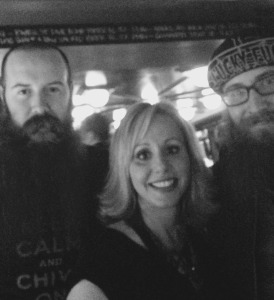 Last night I went undercover. Well not really, but that just sounds so much sexier! A close girlfriend and I went out for drinks and the question arose…
 "What is this beard trend all about?"
As both of us are partial to clean shaven men with "high and tight" haircuts with an affinity for bald men, (Yes! Both of us. We have a lot in common!) we were having a hard time getting our heads around this recent trend.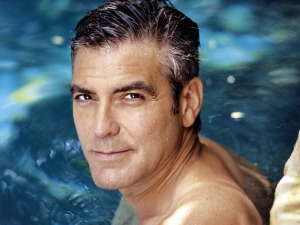 I decided to do some research.
Interview candidate number one.  Our bartender. Young with a well groomed beard advised us that he has a beard mostly because "he can." It started off with Movember and went from there. Interestingly enough, several other bearded men had the same answer – "Because I can."
Is the beard a badge of manliness?
I spoke with several other bearded men…  you know me – Little Miss Shy! When asked about the beard trend and why they had a beard, answers included: My face just looks better. My facial hair grows in 5 different ways so my razor burn is unbearable. I work in the artic so it keep me warm (ok good answer!) and I'm just lazy and do not want to shave every day.
So then I talked to the ladies about their thoughts on the trend and got differing opinions. Some, typically younger (mid 20's to early 30's) were down with the trend; except for the girls from Ireland and Australia who thought it was a sign of sheer laziness and advised me men back home were clean shaven.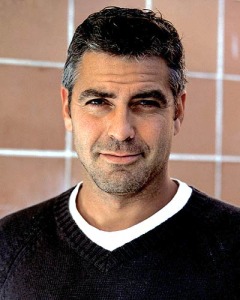 One young woman in her mid to late 20's said this – "I think a few days of growth shows that a man is confident and authentic; he feels comfortable in his own skin, but I feel like more than that is lazy."
I also met a few men that said they had their beards prior to the trend. They think men are just following the trend because they think it is sexy and will attract more women, not because they are committed to the beard.
Then it got really fun! What happens when one decides to conduct random research on the recent beard tend? The bearded bartender says, "You should talk to those guys over there. They are part of the Vancouver Facial Hair Club."
Say what? A Club?
These guys are AWESOME! They are NOT part of the trend. They are committed to the art of the beard. They are a part of the North American Beard and Moustache Alliance. The Vancouver Club was founded in 2013 and they raise awareness and money for several charities, but most importantly they are a community that is a part of something bigger…something global. So big kudos to these guys!
But… back to the trend. There is definitely a current beard trend. Like most things in life, some like it and some, not so much. The important message for men is this: Do what works for you. Do not grow a beard because it is trendy and you think women will be more attracted to you.
If you truly like a bearded look – great! You will attract women who like that look. But more importantly you will attract women because you are being authentic. Your shot at a great relationship will be much better because she will be attracted to what is REAL. If it is not really your thing – also great! Don't jump on this trend wagon. Stay true to yourself and you will attract the women who do not find it so sexy.
The key thing is to be authentic. When you are your true, real, uncovered self you will attract the right person and have a shot at a meaningful and sustainable relationship.
Say no to trends and yes to you!
What do YOU think about the beard trend or the art of the beard? Ladies – Men…I'd love to hear your thoughts in the comments below!