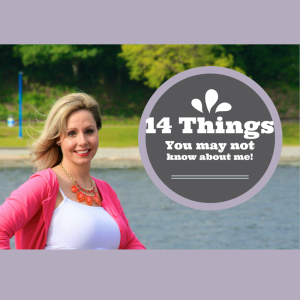 Hello beautiful people!!!
I don't know about you but for the last few weeks I have been feeling not so motivated, a bit overwhelmed and confused. I have felt a bit stuck trying to gain clarity in several parts of my life.
But the tide has turned and I am ready for great things ahead. I am officially un-stuck….at least for a while!
At the beginning of this month my good friend and fellow Mompreneur Scarlett Ballantyne wrote a great post titled 16 Thing You Do Not Know About Me. I really enjoyed reading it. There were things that I did not know and there were other things I said, "yeah, me too!"
I thought I would do the same thing. Only…I am pretty much an open book most of the time so you might already know a few of these.
My astrology sign is Cancer. That means I am strong on the outside and soft on the inside and I am ruled by the moon. My birthday typically fell on the last day of school so it was it always a double celebration growing up.
I never excelled at school. Nope…no straight A student here. It actually really frustrates me how we focus so much on our children getting A's. I am all for applying yourself and learning how to work hard. I just do not think schools are set up to nurture the unique strengths of children and make them all feel confident and assured. This girl managed to have a great six figure corporate career without straight A's….actually far from it, but it took years for me to understand that I am actually fairly intelligent after the number school and report cards played on me and my self esteem. Bless all the teachers who see each child as an individual with unique gifts and strengths!
I do Botox. Yep! Actually I have for about 10 years now. I have a very strong line between my eyes in my forehead and without Botox I look really mean, cranky and tired. Who wants to look like that?
 I am a disaster with directions. So much so it actually can cause me to feel anxious when I am going somewhere I have never been before. I print a google map and  program my GPS, but I feel stressed until I get there. I literally have zero sense of where I usually am in terms of North, South, East and West. Thank heavens for the North Shore Mountains in Vancouver.
My toenails are always painted. And if they are not, it is a sure sign I am suffering from depression. Feet look pretty with polish but no so much without. That's all.
I cry at commercials. If something remotely touching is on TV I usually need a tissue. My kids are not criers but I do know they feel touching moments too because every time there is one, they turn around to see if mom is crying yet and then they giggle. If it is a touching moment about a mother and child relationship well then watch out…just bring me the box of tissue!
I am a Certified Reflexologist and Reiki Master. I do not practice outside of my family really. My Reiki training was much more of a process of self-growth and spiritual ascension.
Religion has not really worked for me. I could write an entire post on this. I was baptized United, was going to an Anglican Church for several years and then converted to Catholicism, mostly in an attempt to save my marriage. Clearly that did not work. Nor has religion….for me at least. I know it does for a lot of people and I completely respect that. I believe in a power greater than us – God, Source, The Universe, whatever you choose to call it; but I do not believe in fear based pieces like judgement, hell and sin. My God is a loving, non judgmental source that resides in my heart at all times. I connect daily for guidance and love. Love is my religion.
I bathe rather than shower. I occasionally pop into the shower to wash my hair but I just love being enveloped in the warm water of a bath. Sometimes I have more than one bath a day.
 I am somewhat claustrophobic. When too many people are in an elevator or a confined space I feel like I cannot breathe. This is why you will never bump into me at the Vancouver Sun Run – that is WAY too many sweaty people squished together for my taste.
I love to nap. If I could I would nap every day. Most days I can sneak in at least a 30 minute nap even if it is just lying on the couch while the kids watch some TV.
Being late COMPLETELY stresses me out. When I am late I feel like I am being inconsiderate to the person I am meeting. But if someone is running late to meet me I am completely fine with it. I know they are not intentionally trying to be late.
Unlike a lot of people I think 13 is a lucky number. In numerology 13 is a karmic number and symbolizes transformation.
I am currently working on a project for a new brand…it is all about LOVE! My new baby finally has a name and is in the process of having its logo designed. If you want to be the FIRST to learn more about what I have coming —-I AM SO FREAKING EXCITED!!! — then be sure to download my FREE e-book Soulmate Love, How to Create the Connection Your Heart Desires because I am going to be sharing the news with my newsletter subscribers first!! Just go to the top of this page and enter your name and email and you will be IN THE CLUB…the LOVE CLUB!
I want to know more about YOU and what WE have in common! Which of the above items on my list do we have in common? Tell me in the comments below! Do you know someone who has something in common with me? Please share this post with them!